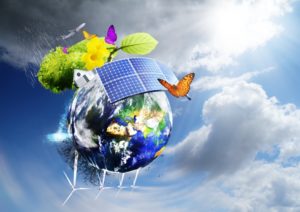 The affairs of the Association are managed by the Board of Directors, which shall have supervision, control and direction of the affairs of the Association, shall determine its policies or changes therein within the limits of these Bylaws, shall actively promote its purposes and shall have discretion in the disbursement of its funds. The Board of Directors may adopt such rules and regulations for the conduct of its business as shall be deemed advisable and may, in the execution of the powers granted, appoint such agents as it may consider necessary. A general overview of responsibilities is as follows:
• The Board oversees and manages staff to administer USNC-IECRE and TAGs
• ARESCA is responsive to needs and directions of USNC-IECRE and TAGs
• The Board MUST represent broad interests of USNC-IECRE and TAGs
• No single entity or organization can constitute a majority of the Board
---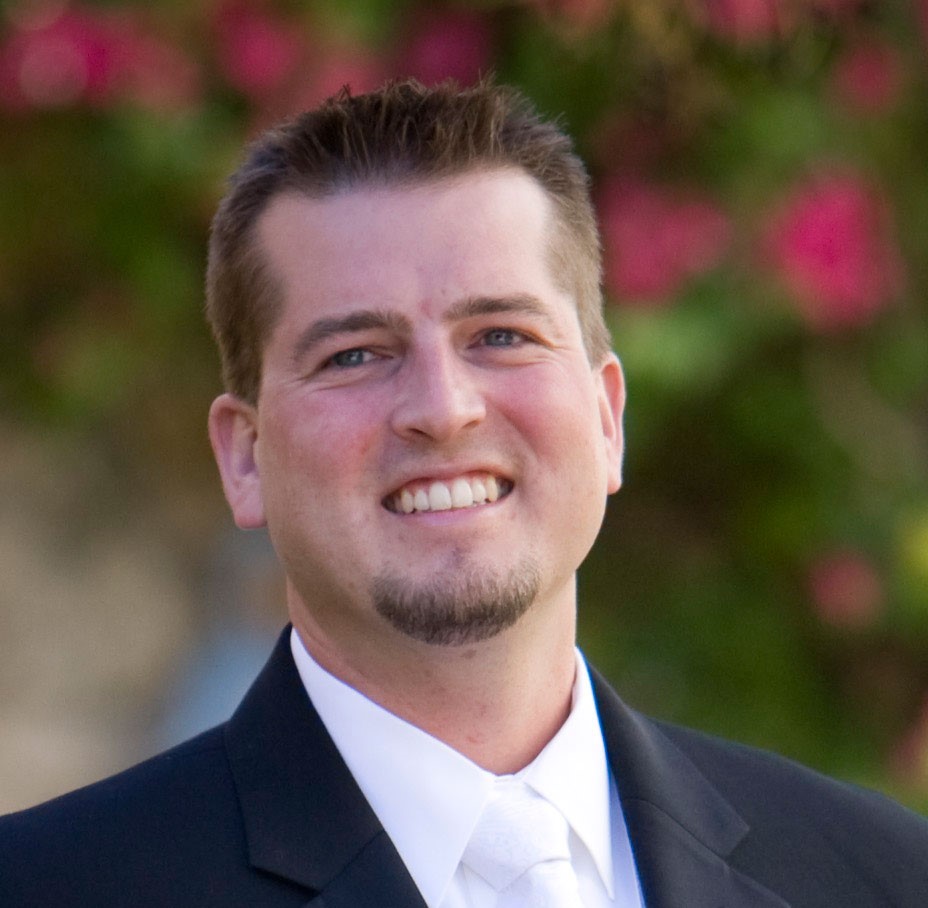 Gabriel Alsenas
ARESCA Finance & Development Committee
Director, Southeast National Marine Renewable Energy Center
Gabriel Alsenas serves as Director at Florida Atlantic University's (FAU) Southeast National Marine Renewable Energy Center (SNMREC). Established in 2010, SNMREC seeks to advance the recovery of utility-scale energy from the oceans' renewable resources, with special emphasis on those resources available to the southeastern US: ocean currents and thermal gradients. The center works with industry, academia, and government to provide test infrastructure, in situ measurements, and other key enablers.
Prior to joining the Center in 2007, Mr. Alsenas worked as a graduate student engineer for the Department of Ocean Engineering at FAU, focused on US Navy future projects, prototypes, and sensor systems. Mr. Alsenas completed his B.S. and M.S. degrees in Ocean and Systems Engineering at FAU. Mr. Alsenas is the Convener of IEC/ISO's TC-114 Maintenance Team 62600-200 (tidal power performance) technical standards development project team, Treasurer for the IEC's Renewable Energy Conformity Assessment System (IECRE) and Convenor of Working Group 006 (Finance), Treasurer of the US National Committee for IECRE, and a Judge at FIRST Robotics FRC competitions.
---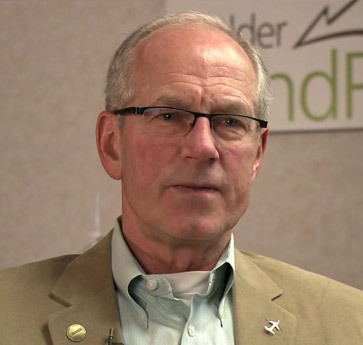 C.P. Butterfield
ARESCA Standards Committee
ARESCA Finance & Development Committee
President, Boulder Wind Consulting
Sandy has been an innovator and leader in the field of wind energy his entire career.  Prior to founding Boulder Wind Consulting, Sandy co-founded Boulder Wind Power, a venture funded startup focused on developing an innovative megawatt scale direct drive generator. Prior to that, he spent over 24 years at the National Renewable Energy Laboratory (NREL), most recently as Chief Engineer at NREL's National Wind Test Center and leader of the Gearbox Reliability Collaborative.  His work at NREL included aerodynamics research, testing, design reviews, contract management, manager of the applied research program and leader of the certification / standards program. He led Boulder Wind Power through its formative stages as CEO, helping to raise $48million, forming a world class team and stimulating customer interest in BWP's direct drive technology.
Sandy was a wind energy entrepreneur prior to NREL.  He co-founded ESI, a wind turbine manufacturing company in 1980 where he was Vice President of Engineering responsible for all aspects of design and manufacturing.  Sandy was Chairman of IEC TC88 Technical Committee from 2009 – 2015 which is responsible for international wind turbine standards. He is currently chair the IECRE Wind System Certification (www.IECRE.Org). He has authored or co-authored more than 100 papers. Sandy graduated from the University of Massachusetts with a Masters in Mechanical Engineering in 1977 where he studied under Bill Heronemous, famous for his floating offshore wind farm proposals in the early 1970s.
---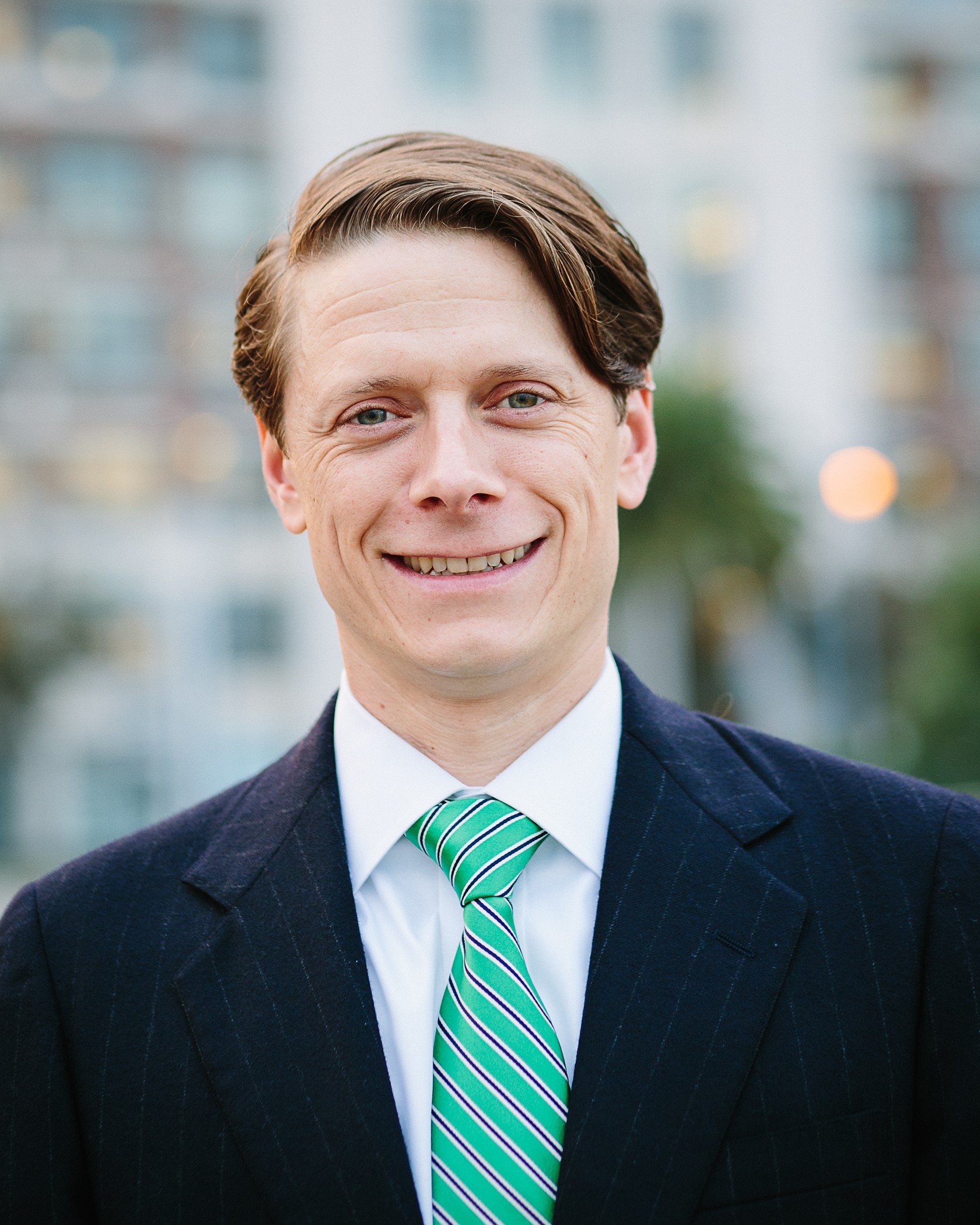 Jonathan Colby
ARESCA Vice President
ARESCA Standards Committee of the Board (SCB) Chair
ARESCA Rules & Governance Committee
President, Streamwise Development, LLC
Jonathan Colby is the President and Founder of Streamwise Development, LLC, a client-driven consultancy focused on enabling innovation and commercialization in the renewable energy and aerospace industries.
Mr. Colby is actively involved in Standards and Conformity Assessment through the International Electrotechnical Commission (IEC) and the US National Committee to the IEC.   He currently serves as the Chair to IEC/TC 114 (Marine Energy) and as the Convener of the Marine Energy Sector Working Group under the IECRE, among other roles.  He participates on a number of committees to support standards writing and certification for marine energy and the larger renewable energy industry.  Mr. Colby was an IEC Young Professional in 2011 and was awarded the IEC 1906 Award for his work with the IECRE in 2015.
Previously, Mr. Colby was the Director of Technology Performance for Verdant Power, a marine and hydrokinetic (MHK) energy device developer headquartered in New York, NY.  While with Verdant, Mr. Colby supported a broad range of activities to successfully demonstrate MHK energy generation in the United States and abroad.  He was actively involved in the design, manufacturing and testing of Verdant Power's tidal turbines, and the prediction, measurement, and analysis of loads on the turbines and components.  He supported the resource assessment, environmental monitoring and regulatory compliance at existing Verdant project locations and resource assessment and feasibility analysis at new sites under consideration.  Mr. Colby has significant experience in the operation of grid-connected MHK energy converters, including the assessment of power performance and turbine-turbine interactions within arrays.  He played a lead role at Verdant's Roosevelt Island Tidal Energy (RITE) Project (East River – New York, NY), the first tidal energy project to receive a federal commercial license in the United States. He started with Verdant in 2006, initially as a hydrodynamic engineer, and was Director of Technology Performance from 2014.
Mr. Colby holds a bachelor's degree in Mechanical Engineering from the University of California, Berkeley and a master's degree from the College of Aerospace Engineering at the Georgia Institute of Technology.
---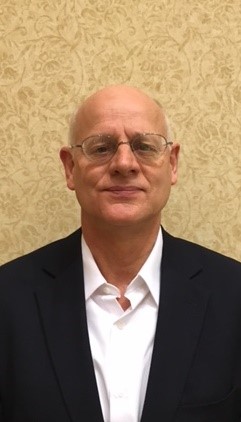 Wallace Ebner
ARESCA Finance & Development Committee Chair
Independent consultant to finance and insurance industry
Prior to starting his consulting business, Wallace was employed at AIG Property and Casualty insurance with corporate responsibilities for risk assessment of power generation equipment providing corporate wide technical and underwriting guidance on new and emerging technologies in combustion turbines, wind turbines, and alternative energy equipment.
Prior to joining AIG, Mr. Ebner worked in the power generation industry, gaining experience in manufacturing, construction, field service, equipment repair, plant engineering, plant operation, and management. He has served in all power plant management levels from plant engineer to the director level with the responsibility for a portfolio of power plants with a capacity of 2,650 MWs. Previous employers include, GDF Suez, FirstLight Power Resources, Northeast Utilities, and General Electric.
Mr. Ebner holds a bachelor's degree in Mechanical Engineering from Syracuse University, and master's degree from Rensselaer Polytechnic Institute (RPI). He has held Professional Engineering registration in California and Connecticut.
Mr. Ebner is actively involved in Wind Standards thru IEC 61400- TC 88 – 26 and as IECRE "End User stakeholder group convener. Additionally, he  participates on the DOE Technical Advisory Board for Wind Energy Research funding.
---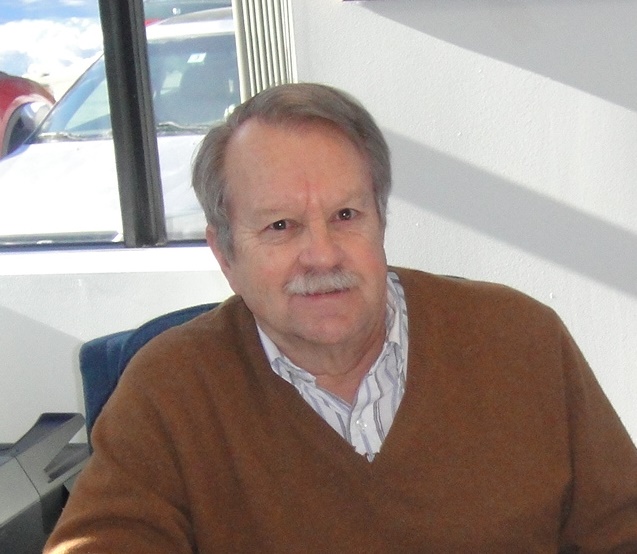 Steve Hogan
ARESCA Finance & Development Committee
ARESCA Standards Committee
Independent Consultant – PV
Mr. Hogan is an experienced Executive with over 40 years in the solar photovoltaic technology area. Most recently he served as COO of Spire Solar Division of Eternal Sun, a Dutch company specializing in PV test and measurement equipment. He has been involved in the development of new processes and equipment for solar module production and responsible for the establishment of numerous photovoltaic production facilities around the world during his prior 30 years of employment at Spire Corporation.
Prior to joining Spire Corporation, he was a researcher at the Solar Energy Research Institute, now the US DOE National Renewable Energy Laboratory (NREL), in Golden, CO. Mr. Hogan was a founding member of the ASTM E44.09 subcommittee on photovoltaic testing, and served as Chair for that subcommittee for many years. He was also active on the IEEE standards group, and a member of the US Tag group.
Mr. Hogan served on the Board of Directors for the Solar Energy Industries Association, and remains a member of ASTM Committee E44 on Renewable Energy. He is active in domestic and international standards organizations dealing with photovoltaic energy, and is the author of over 30 publications and holds multiple technology patents.
---
George Kelly
ARESCA Secretary
ARESCA Rules & Governance Committee Chair
Independent Expert Consultant – PV Safety and Reliability
Mr. Kelly has 42 years of experience in the solar industry and has been involved with every phase of photovoltaics, from product design to personnel management. He gained comprehensive experience in assembly, design and testing of PV modules with Solarex; and developed innovative products and assembly techniques for diverse applications ranging from spacecraft to automotive to building integrated PV. For over 15 years he managed the ISO 9001-compliant stage/gate process for introduction of new products at BP Solar. Mr. Kelly is an industry-recognized expert on module reliability, certifications and qualification testing, with leadership role in development of international standards.
He has been a leader in the standards development process for over 25 years and has worked with the PV committees of ASTM, IEC, UL, TUV-R, IEEE, IPC and SEMI. He served as a committee chair of ASTM E44 from 2003 to 2011 and organized specific research efforts on behalf of the committee. He was appointed as Secretary of IEC TC82 in January 2013, and in this role, he manages the most extensive Work Program of any IEC committee. In 2018, he received the IEC Thomas Edison award for outstanding performance as TC82 Secretary.
In addition to his role with the international TC, Mr. Kelly is also active in several of the US Technical Advisory Groups (TAGs) for IEC Technical Committees.  He serves as TAG administrator for TC82 (Solar photovoltaic energy systems), Technical Advisor for TC117 (Solar thermal electric plants), and TAG secretary for TC88 (Wind energy generation systems), TC8 (System aspects of electrical energy supply), SC 8A (Grid Integration of Renewable Energy Generation) and SC8B (Decentralized Electrical Energy Systems).
He served for two years as chairman of the US National Committee of the IECRE conformity assessment system for renewable energy. Since 2017, he has filled the role of USNC/IECRE Secretary.  His commitment to improving industry standards is evident in his work recruiting partner companies to collaborate on important research efforts that increase understanding of PV reliability and certification, which enable continued growth in the PV industry worldwide.
Mr. Kelly holds a master's degree in Technology Management from the University of Maryland, and a bachelor's degree in Architecture from the Catholic University of America. He also earned certification from NASA for high-reliability soldering.
---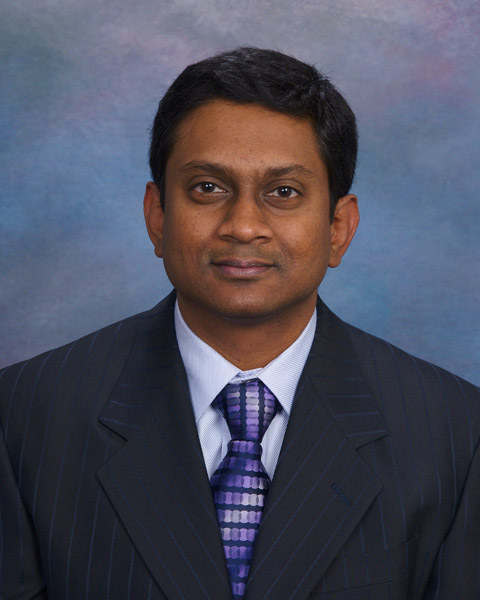 Sumanth V. Lokanath
ARESCA Standards Committee
ARESCA Finance & Development Committee
Systems Reliability Manager, FTC Solar
Sumanth V. Lokanath is the Systems Reliability Manager for First Solar Electric, a wholly-owned subsidiary of First Solar, Inc. headquartered in Tempe, Az. He has been with First Solar since 2003, holding multiple roles within Quality, Reliability, Warranty and Standardization departments. Within First Solar, Mr. Sumanth supports a broad range of activities to support deployment of utility scale solar power plants in the United States and abroad. With almost two decades of experience in all aspects of quality and reliability program management, his experience spans both the PV component and systems integration worlds.  Other activities include gathering, processing, analysis of field failure information and FRACAS; Prediction and estimation of field failures, developing spares policies, reliability centered maintenance plans and developing cost of ownership models. His key contributions include architecture of the warranty and reliability infrastructure and systems as well as developing the qualification plans for products, manufacturing plants, manufacturing line changes, product change qualifications as well as alternate supplier component qualifications. He also provides internal stewardship for codes and standards compliance, warranty issue resolution and problem solving topics. Prior to First Solar, he spent 3 years at the Arizona State University – Photovoltaic Testing laboratory as a solar module test engineer. Outside of his company affairs he serves as a reviewer for the DOE SETO program and a Technical Advisor for the US TAGs to IEC-TC 82 (Solar Photovoltaics) and IEC-TC 56 (Dependability) and has actively contributed to multiple standards directly or indirectly through his peers. He also serves on various committees of the IECRE supporting technical aspects of Solar PV project conformity assessments and is a member of the board for PowerMark Corporation serving as the secretary for the US National Committee of IEC TC 82.
Sumanth holds a bachelor's degree in Electronics & Telecommunications Engineering from Bangalore University, India and a master's degree in Computer Engineering Technology from the Arizona State University, Arizona. He is also a member of ASQ and IEEE. Mr. Sumanth is actively involved in standardization and conformity assessment through the IEC and UL.
---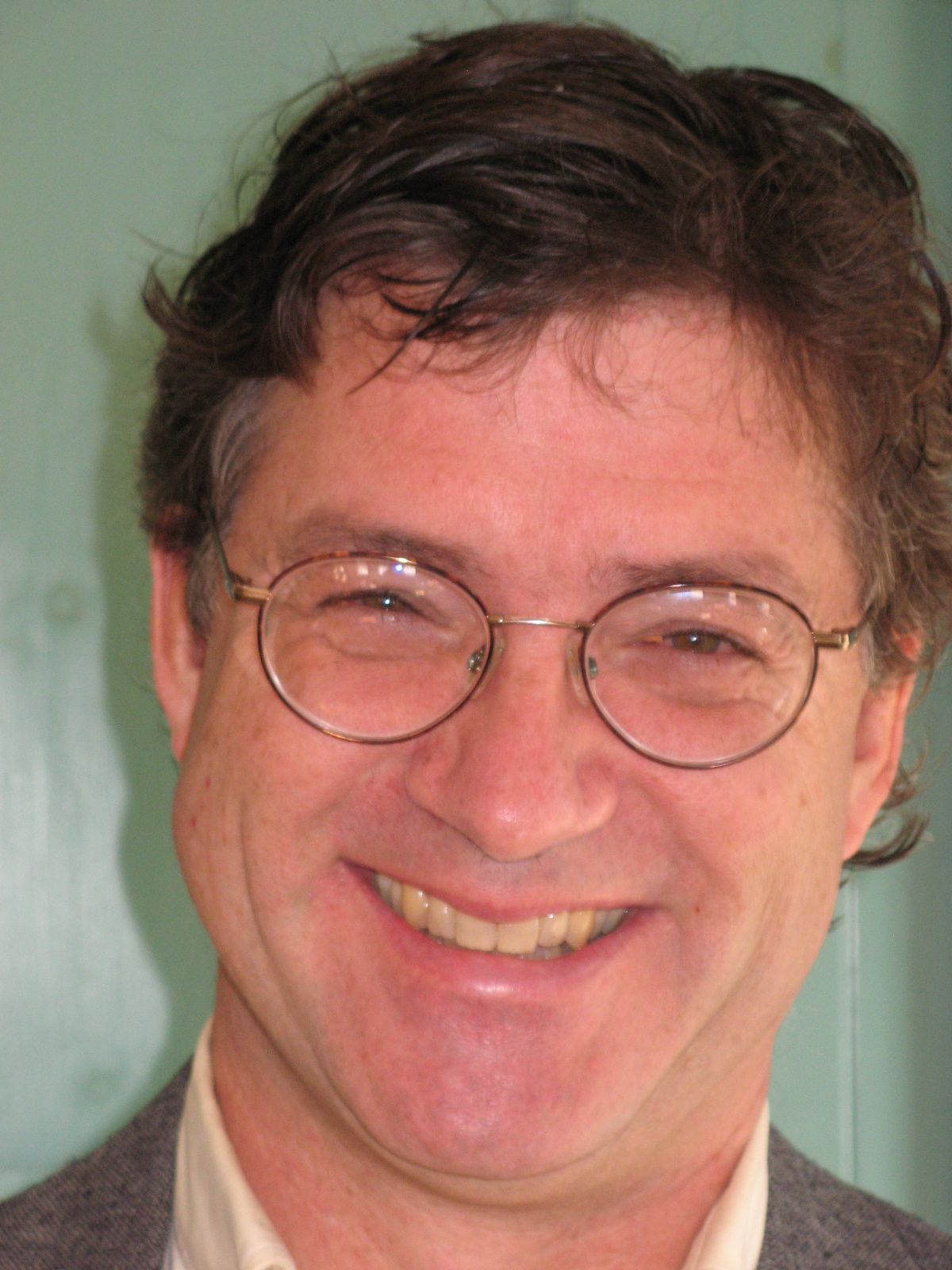 Brian McNiff
ARESCA Standards Committee
Principal consultant and president, McNIFF LIGHT INDUSTRY
Mr McNiff has been working in the wind energy industry for 35 years. He started out working for innovative companies such as ESI and Northern Power Systems as a test engineer and in R&D in developing utility scale wind turbines. Since starting his own company, McNiff Light Industry (MLI), Mr McNiff has been providing independent engineering consulting in wind turbine testing, design and systems analysis. MLI works with wind turbine designers, researchers, manufacturers, owners and operators to analyze, field test, and evaluate wind turbine component failures, component designs and system modifications.
Brian has been active in standards since the early 1990s when he and several others began the AGMA/ AWEA standards group on developing a US standard for wind turbine gearbox specification and design. He was secretary of this group for 10+ years from starting a technical report to publishing a final standard (ANSA/ AGMA/ AWEA 6006). He was also co-convener and secretary of the joint working group between IEC TC88 and ISO TC 60 (gears) in developing the international gearbox standard, IEC 61400-4. He continues in that position in the maintenance team for Edition 2 of that standard. Mr McNiff has also been strongly involved as a US expert to the TC88 MT24 on WTG lightning protection including recent efforts in completing edition 2 of IEC 61400-24. He has been an active member of the USTAG for IEC TC88 for more than 20 years. He was also on the AWEA board of directors between 2000 and 2010 and acted as liaison to the Board for standards activities and the conference committee.
Mr McNiff has been actively involved in IECRE in the WE end user stakeholders group (SG553), the WE OD drafting team (WG501), and the RE customer test group (WG003).
Mr McNiff received an MS in Mechanical Engineering in 1983 at the University of Massachusetts' Alternative Energy program specializing in wind energy.
---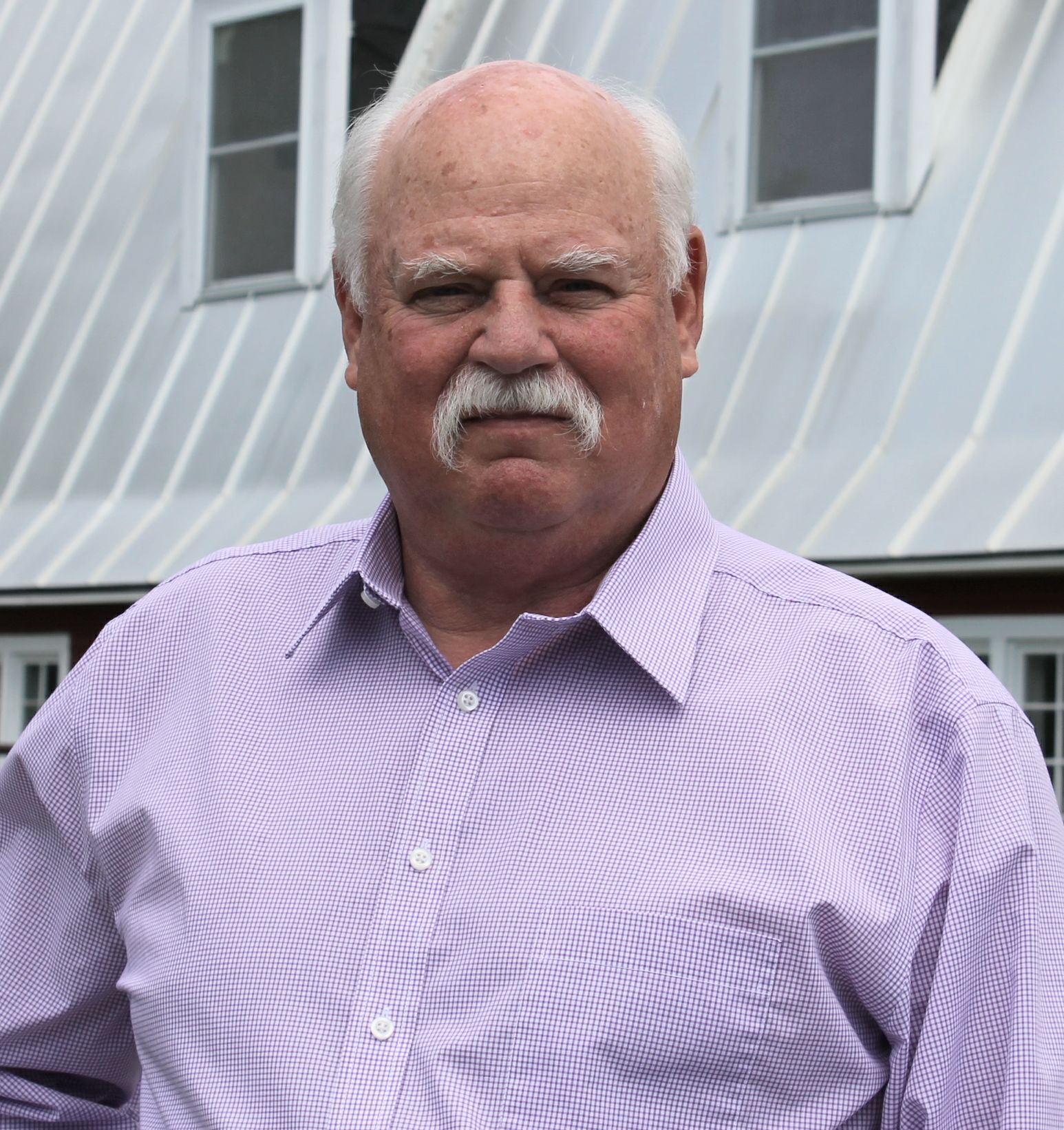 Robert Sherwin
ARESCA Board Chair and Treasurer
ARESCA Finance & Development Committee
Robert is the Chief Executive Officer/President and founder of Vermont Windpower International, LLC and managing partner of EAPC Wind Energy Services, LLC. He has been at the cutting edge of wind power development for over 45 years. EAPC Wind is a highly regarded wind energy consulting firm with more than 35,000 mW of experience. It is composed of engineers, project developers, finance analysts, wind resource and GIS experts. Services include site prospecting, feasibility studies, met tower siting, wind resource development, data collection and analysis including the effects of arrays and topography on wind turbine layout. EAPC provides renewable energy corporate consulting and advisory services in the Americas and abroad with offices and resources located in Vermont, North Dakota and Argentina.
Robert started one of the first commercially viable wind turbine companies in Vermont. During the industries' initial years, Enertech became one of the largest wind turbine companies in the world. Its turbines were installed from China to Alaska, including some of the first wind farms in California. Robert later founded and led Atlantic Orient Corporation to spearhead the development of the AOC15/50 turbine; a robust wind turbine designed for the remote utility and distributed generation market.
He has served as the Technical Advisor and currently as Deputy Technical Advisor of the US Technical Advisory Group for IEC TC-88, where the main focus is on the development of the IEC 61400 Standards for Wind Turbines. He has participated and led various subcommittees including wind turbine design, acoustics, performance and certification. Current IEC responsibilities include convener (project leader) for IEC 61400-26 wind turbine availability and reliability, convener for IEC 61400-15 assessment for wind resource, energy yield and suitability input conditions for wind turbines and wind farms. Additional IEC responsibilities include chair of the USNC of the IECRE recently set up for renewable energy conformity assessment and certification.  He was recognized by the IEC ,with the 1906 Award, for standards work in TC 88  Wind Energy.
He is has served as a President and Director of the American Wind Energy Association and participated on several committees for the European Wind Energy Association. He brings a rich background spanning all aspects of the industry, with particular expertise in technical analysis, contract review, strategic consulting, and business growth. Robert holds a Bachelor of Arts Degree from Dartmouth College and a Masters Degree from the University of Arizona.
---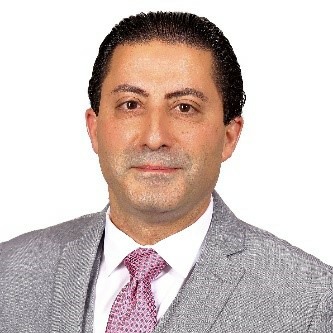 Bassil Youakim
Direct – Technical Team Leader, Renewable Energy Finance, Bank of America
Bassil is a Director in the Renewable Energy Finance business at Bank of America. He serves as the Technical Team Leader responsible for a group of engineers who provide technical and engineering due diligence on new renewable energy and low-carbon generation investments. The team also provides ongoing technical support for portfolio assets.
Prior to joining the bank in 2010, Bassil worked for GE Power Systems (now GE Energy) in global roles covering startup, contractual services, operation & maintenance of power plants and engineering due diligence. He also worked at GE Energy Financial Services where he provided and engineering due diligence on renewable as well as thermal generation assets, both in the US and abroad.
Bassil holds an Executive MBA from TRIUM, a Master of Engineering (Power) from Rensselaer Polytechnic Institute in New York and a Bachelor of Science (Electrical Engineering) from Northeastern University in Boston. He is also a senior member of the Institute of Electrical and Electronic Engineers.
---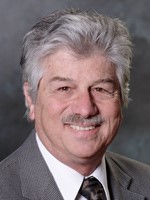 Late Dr.William Holley – A Founding Director

ARESCA is indebted to the late Dr Bill Holley.   As a founding member of ARESCA, Bill provided guidance in navigating potential pitfalls in forming the organization and ensuring we followed all the needed protocols both written and implied. He never failed to surprise us with his deep understanding of issues and always had the courage to speak up and provide direction.
Bill was one of the top wind energy technical experts in the world. His contributions date back to 80s when he was a professor teaching controls at Oregon State University specializing in wind energy. He joined Kenetech as a primary contributor to the development of the first utility grade variable speed turbines and went on to join GE where he became Chief Engineer specializing in all aspects of wind energy.
Bill's outstanding technical acumen set him among the elite in his field. He had contributed as much to the technical content of the IEC 61400-1 over the 20 + years he had been involved as any other single person. Bill has made many contributions to other standards within TC88 as well as leading the US Mirror committee in their TC88 participation.
The ARESCA board acknowledges Bill's contribution and greatly miss his wisdom, counsel and participation.
---