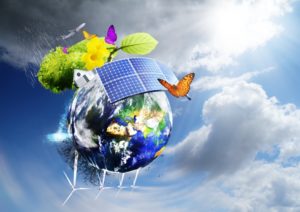 The founders of ARESCA have all been intimately involved in creating the standards and certification requirements for renewable energy; including Wind Energy, Photovoltaic (PV) Solar, and Marine Energy. They have found this effort at times inefficient, complicated, and slower than it needs to be. The ARESCA corporation was organized primarily to provide information, administration and education services to the support of renewable energy standards and conformity assessment


Throughout industrial development, the adoption of standards, certifications, and harmonization between countries has fostered economic development, increased employment, increased product reliability and enhanced society. For example, the boiler and electrical equipment standards and certification developed decades ago reduced explosions and provided highly reliable equipment that form today's power supply system. ARESCA intends to foster this effort in the world of renewable energy, for tomorrow's power supply.
Why the focus on Wind, Solar and Marine Energy? Harmonization between these industry segments can provide great benefits as our economy becomes more reliant on renewable energy, and these technologies interact in the global market.